Blog
Welcome
Producers of personalised albums and books for people worldwide.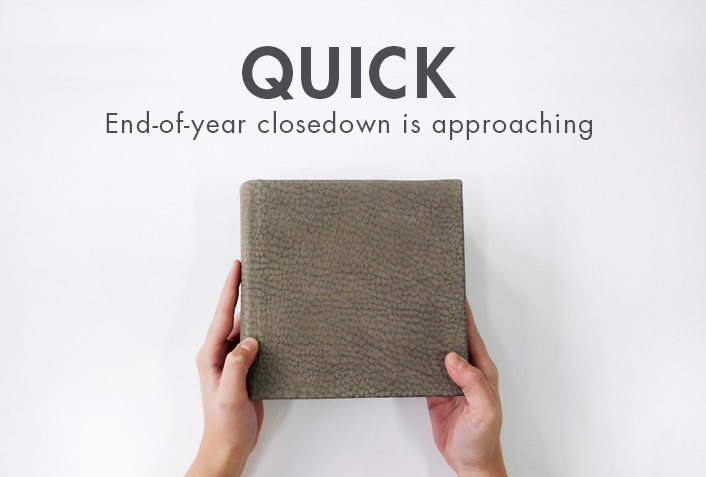 Just a quick reminder that this weekend is our cut-off date to guarantee you receive your album orders before our end-of-year closedown.
Don't worry too much if you think you might miss the deadline by a day or two, but do get your order in as soon as possible! We'll be working really hard to get everything out before the holidays — even orders placed in late November/early December. And unlike our competitors we don't charge rush fees. The advantage of ordering earlier is that you get to the top of the queue and we have more time to make sure everything's correct and to ensure delivery. And with minimum stress all round!
Full details of our end-of-year timeline here.

Cheers,
The Queensberry Team